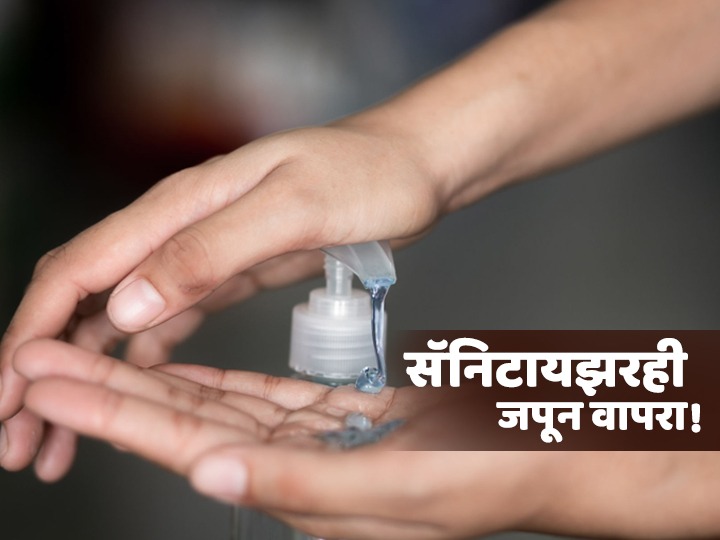 Mumbai : We all use a large amount of alcohol-based sanitizers to protect against the corona virus. But even though this sanitizer protects us from the corona virus, it also has some side effects on our body. Ordinary people have two major weapons to fight the corona. They are sanitizers and masks. There are a few things to keep in mind when using this sanitizer. Arbitrary use will not work as you have a bottle of sanitizer in hand. Dermatologists say that sanitizers should be used with caution.
Corona virus infection is on the rise. The administration is recommending the use of masks and sanitizers to prevent the spread of the virus. However, overuse of sanitizers has led to many health problems.
Congress surprise package for Legislative Council, opportunity for young leader Rajesh Rathore
What precautions should be taken while using sanitizer?
Sanitizers contain 60-90 percent alcohol. Therefore, hands may become dry when using sanitizer.
Use a moisturizer if your hands or skin are dry.
People with skin diseases such as eczema or psoriasis need special care.
Sanitizer should be used only on hands and not on face.
Care should be taken that the sanitizer does not enter the body through the nose or mouth.
There have been cases of drinking sanitizer in the past to satisfy the craving for alcohol and people have had to pay the price for it. Therefore, it is necessary to use sanitizer as a medicine.
As long as there is a corona there is no substitute for the use of sanitizer. But it needs to be used sparingly and thoughtfully. So that you don't get any other ailments while fighting corona.
Disinfectant spraying can be harmful
. The government has been providing information from time to time on how to prevent the spread of the harmful corona virus. The Ministry of Health is appealing to use masks and maintain cleanliness without social distance. But going a step further, some organizations had started using sanitation domes or tunnels for disinfection. However, such pesticide sprays can be harmful, the central health department said.
Domes or tunnels are being used in various parts of the state to spray chemicals on the bodies of individuals or groups to prevent the spread of corona virus. But it has no scientific basis. These chemicals can harm a person. Therefore, the Union Health Department has advised all states not to use tunnels or domes for spraying.