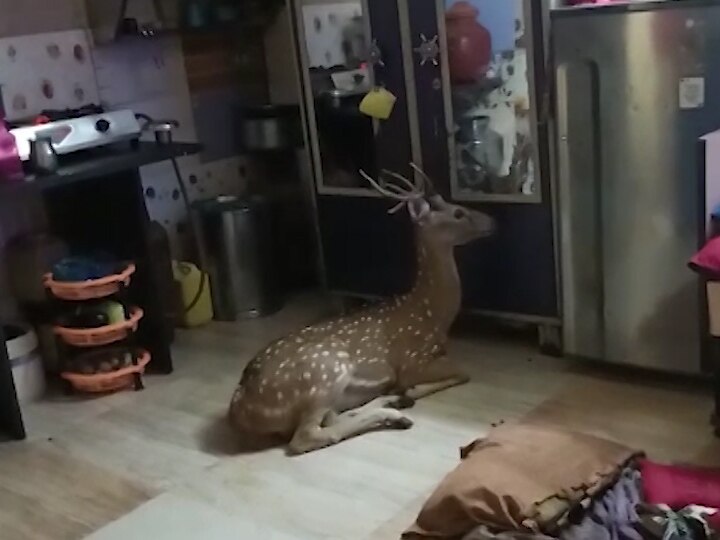 Mumbai: In the Corona lockdown, there is a lull in Mayangari like Mumbai. As a result, peacocks and deer have started appearing on the streets of Mumbai.
A deer fell from the roof of a house in the Hanuman Hill area of ​​Powai around midnight yesterday. The incident took place at the house of Savita Singh, who lives in the Hanuman Hill area.
While Singh's family members were fast asleep, the deer suddenly fell from the roof of the house and blew their wires. As soon as he got information about this incident, POS-Mumbai ACF volunteer Hasmukh Maruti Valanju rushed to the spot. He immediately informed the forest department about this. Upon learning this information, a team from the forest department also rushed to the spot.
The deer was caught by forest department staff and volunteers of the animal welfare organization. The deer has been taken for further medical examination and treatment. This is the second incident of deer falling from a mountain in these sections. Currently, there is peace due to the lockdown, and wildlife has increased in the residential areas. As a result, wild animals are frequently seen in residential areas and their accidents are on the rise.